Our panelized process allows us to not only make your new home weather-tight faster...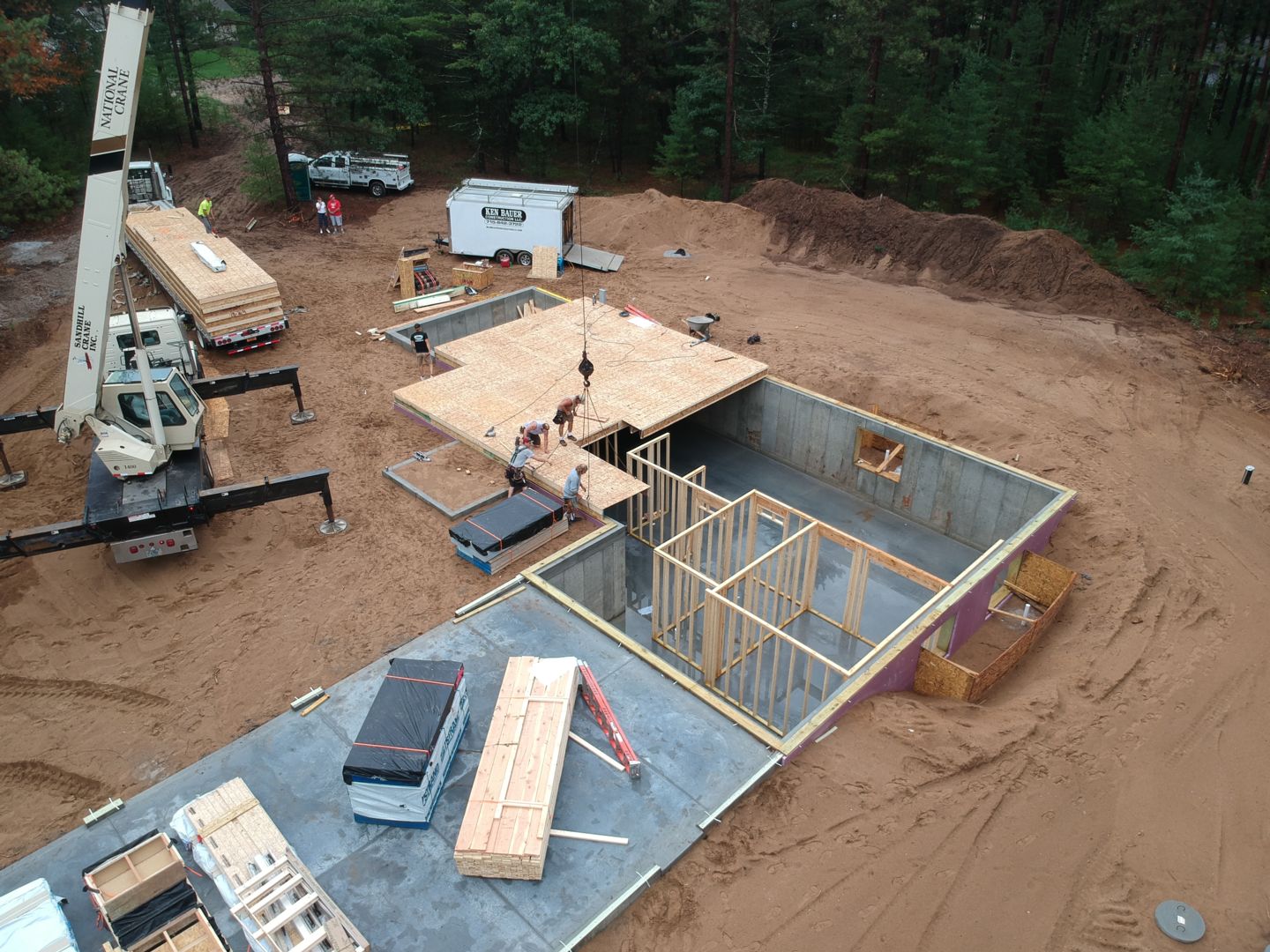 DAY 1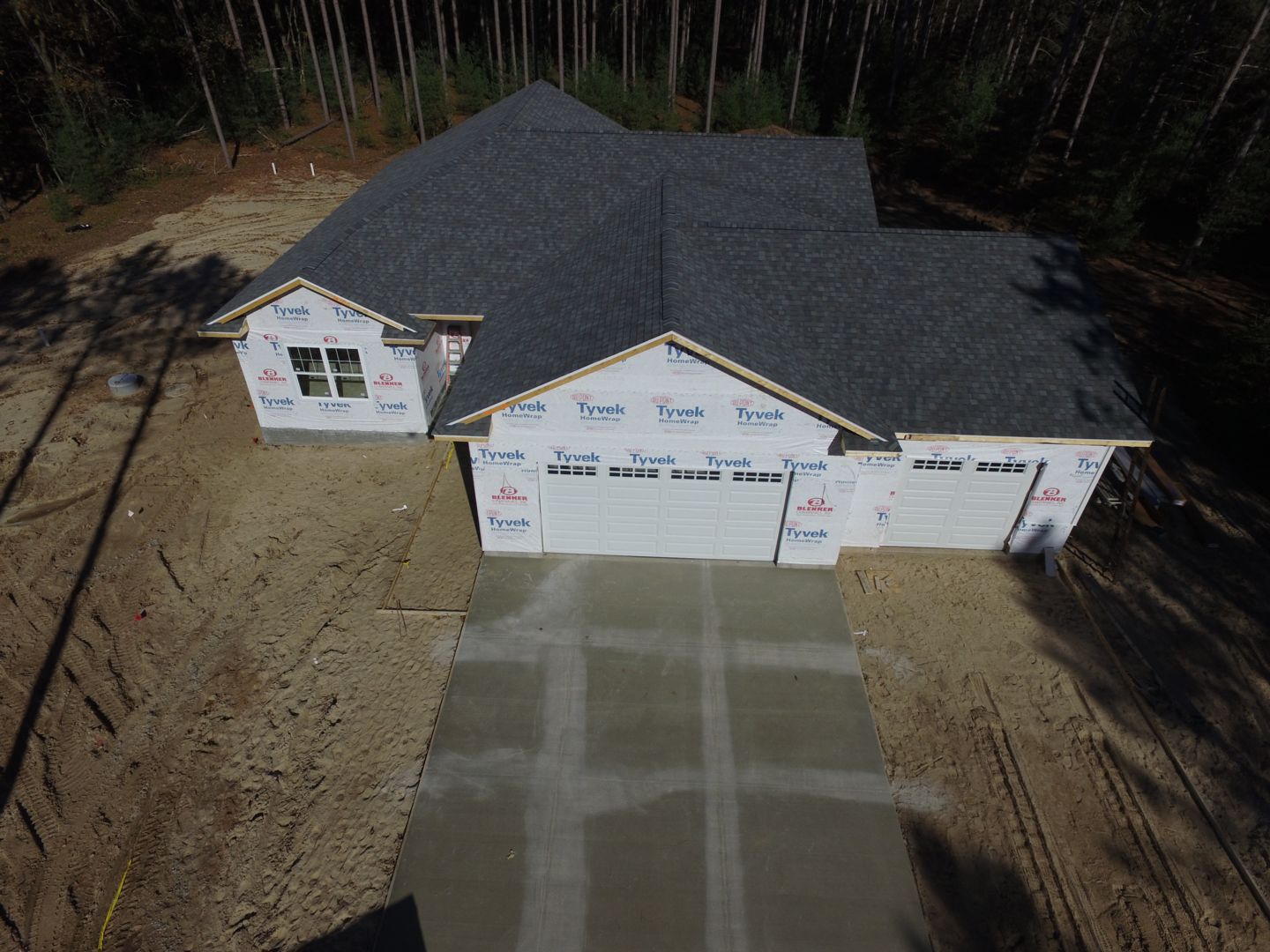 DAY 5
It also allows us to schedule out your entire project, shortening the build time and providing you with a projected move in date!
What's the difference between a normal stick-built home and panelized construction?
Panelized construction is similar to a normal stick-built home but the floor, wall panels and roof trusses are all machine cut, built, and assembled in a weather-controlled factory. It's then shipped on a flat-bed truck to your site and the pieces are put into place with a crane. That's it! That's the only difference... so, it's like a normal stick-built home but faster!